Our dentist and team work hard to prevent tooth loss. Sometimes, however, we need to extract a tooth to protect the health of your remaining teeth and prepare you for further restorative treatments. If this is the case, we will remove your tooth as gently as possible and do our best to ensure that you are comfortable throughout the entire process of removing and replacing the tooth.
What is Tooth Extraction?
A tooth extraction is when a dentist must remove a tooth. Certain conditions make extractions necessary when dealing with dental health. While we strive to avoid the need to remove a tooth whenever possible, good oral hygiene takes precedence.
Several conditions may necessitate tooth extraction. Among these are:
Severe infection that has destroyed a significant portion of the tooth and supporting bone structure
Serious decay that has damaged a tooth beyond repair, making a successful restoration impossible
Crowding caused by too many teeth to properly fit in the mouth
Following a tooth extraction, we are happy to provide you with one of our excellent tooth replacement treatments to restore your smile to optimal health, beauty and function.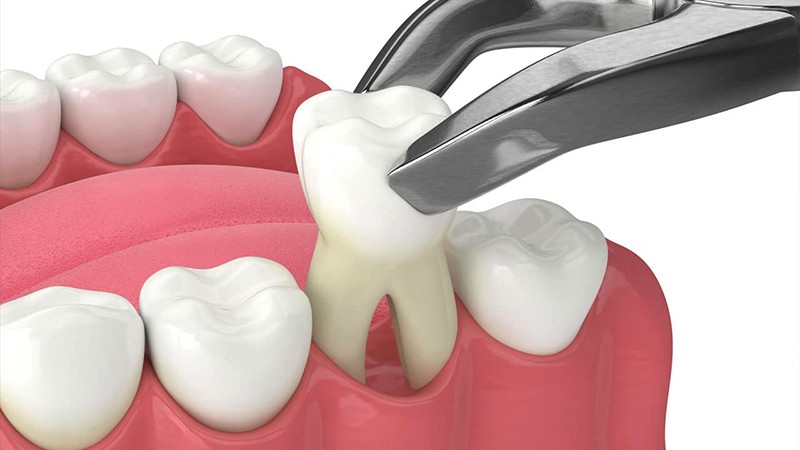 What is the recovery period from a tooth extraction?
Recovery time from a tooth extraction will depend on the amount of damage on the tooth. Normally, full healing will take a few days to a few weeks.
To help ensure the recovery goes well follow your dentist's instructions along with these steps:
Apply an ice pack to your cheek in ten minute intervals to reduce swelling.
Leave the dental gauze on the extraction site for three to four hours, or until the pad is soaked with blood.
Take any medications as prescribed
Rest and relax for the first 24 hours and slowly integrate back into daily routines.
Avoid using straws.
Don't smoke.
Don't rinse for 24 hours after the tooth extraction.
Use pillows to prop your head up when you lie down.
When brushing, avoid the extraction site for the first few days.
Eat only soft foods following a tooth extraction. As you heal, regular foods can be reintroduced.
Gargle with salt water to avoid dry socket in the gums.
If pain, infection or fever are present after several days contact your dental professional immediately.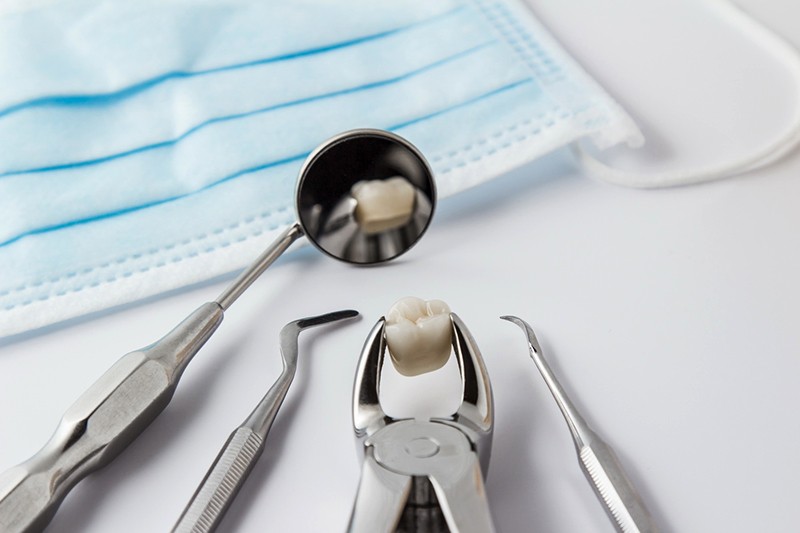 Dentist Tooth Extractions in Auburn Washington
Our dentist and team use great care and skill when performing a tooth extraction to ensure that your experience is as comfortable and painless as possible. We will also provide you with detailed post-treatment care instructions so that you can properly take care of your smile as it heals. Please call us at (253) 939-0700 to learn more about tooth extractions in Auburn, Washington, and make your appointment with Dr. Nuttall at Nuttall Smiles.
Frequently Asked Questions