Dental night guards are custom designed as a treatment option for bruxism and other tooth issues. At Nuttall Smile, we use a professional approach to providing patients with dental night guard services in Auburn, WA.
Types of Night Guards
When choosing a dental guard, it's important to get the proper type to help alleviate your symptoms. A dental professional will help you select from the types of custom mouth guards available.
Hard Night Guards
Hard night guards are made from a durable plastic. They are meant for those who hard grind their teeth at night. The material is 1.5mm thick but softens for a more comfortable fit. Hard night guards last up to five years depending on the degree of the grinding.
Soft Night Guards
Soft night guards are recommended for patients who only lightly grind or clench their teeth. They are made from a 1.5mm thick vinyl which is flexible to fit comfortably in the mouth. Soft night guards are durable and can last from 6 months to 2 years.
Hybrid Night Guards
As the name implies, the hybrid night guard is made of both a hard exterior and soft interior. It is meant for those with moderate to heavy teeth grinding. The material is a 2mm thick, dual-laminate. Hybrid night guards can last up to 3 years depending on the amount of teeth grinding and clenching.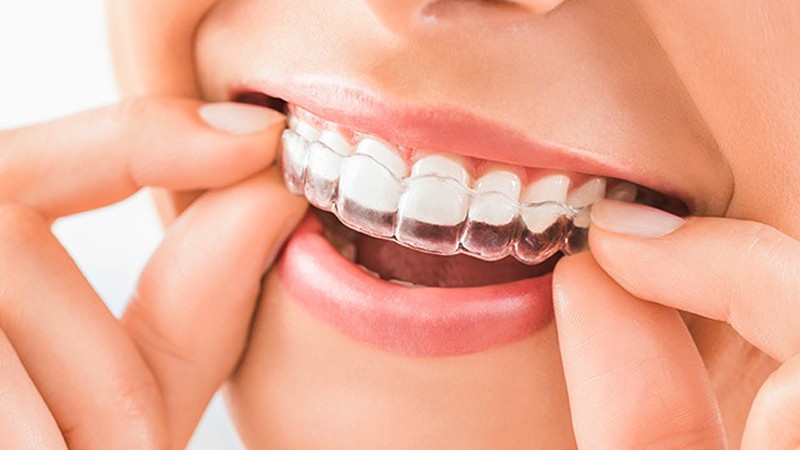 Ultra Thin Guards
The ultra thin guard is meant to combat bruxism. The material is a thin, hard acrylic that is 1mm thick. Unlike the bulkier night mouth guards, the ultra thin guard lets the patient speak and breathe normally. Depending on the severity of the grinding and clenching of the mouth, the guard can last from 6 months and 2 years, depending on the severity of the grinding.
Benefits of Using a Night Guard
Using a night guard is the best way to protect teeth against bruxism. A dental night guard will prevent damage from accruing as a result of teeth grinding. The guards create a natural bite which can also help avoid future invasive dental work. Other benefits include:
Preventing Tooth Damage
Teeth grinding or clenching can wear down the protective enamel on teeth. This can create oral health problems like cavities or fissure cracks in teeth. Many people aren't aware of the extent of damage that grinding can cause until it's too late. Wearing a dental night guard can prevent bruxism-related damage to the teeth by reducing how much impact comes from teeth grinding and clenching.
Prevents TMJ Dysfunction
TMJ is a disorder that affects the chewing muscles of the mouth and jaw. The associated joints, tendons and ligaments involved can become painful. These symptoms include clicking or locking of the jaw, and difficulty opening or closing the mouth. Bruxism is one of the main contributing factors for TMJ. A night guard has been proven to help prevent disorders associated with TMJ as a result of bruxism.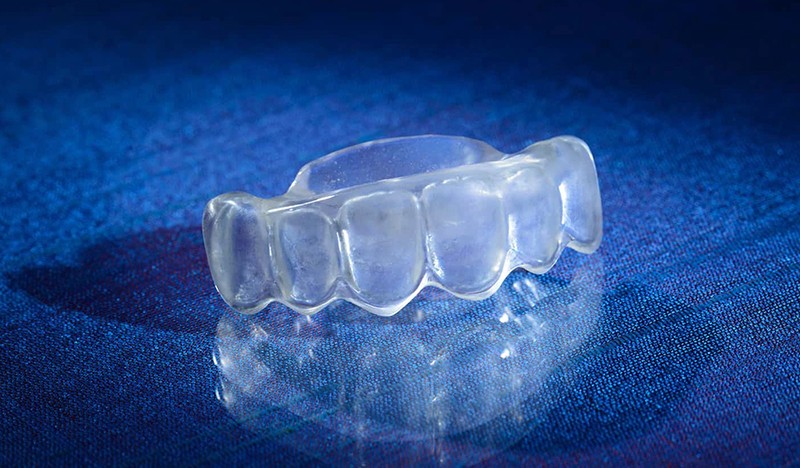 Provides Relief from Pain and Tension
Bruxism can cause symptoms like pain in the teeth, jaw or neck. Using a custom night guard can protect the teeth from grinding during sleep. This lets the muscles in the mouth and jaw relax and reduces tension to allow for a more restful sleep. Less tension on the muscles and joints of the mouth can also provide relief from pain caused by bruxism.
Reduces Headaches
Grinding of the teeth can cause pressure throughout the jaw which leads to recurring or chronic headaches. If bruxism is the cause of consistent headaches, using a night guard can alleviate the pain associated with the teeth grinding.
Custom Dental Night Guard Auburn WA
If you suffer from grinding or clenching of the teeth as a result of bruxism, a dental night guard can be a helpful treatment option. Contact Nuttall Smiles at (253) 544-5501 to schedule an oral examination with Dr. Kent Nuttall. The staff at Nuttall Smiles in Auburn, Washington is ready to take your call.
Frequently Asked Questions