Dental sealants are used as a preventative treatment to protect teeth from decay. This treatment is most often used for children, but this can also be recommended for adults who are at a greater risk of tooth decay.
What are Dental Sealants?
Dental sealants are thin protective coating that is painted across the surface of your teeth. They are typically used on molars to prevent tooth decay but front teeth can also have protective sealant placed on them if cracks are visible.
How Do They Work?
Dental sealants are used to fill the pits of molars and pre-molars to keep bacteria from affecting the teeth and gums. Sealants also prevent acids from damaging tooth enamel. If your teeth already have cavities the dental sealants can be used to prevent the further spread of infection to other teeth. The dental sealants are mostly used as a preventative appliance to curb early tooth decay.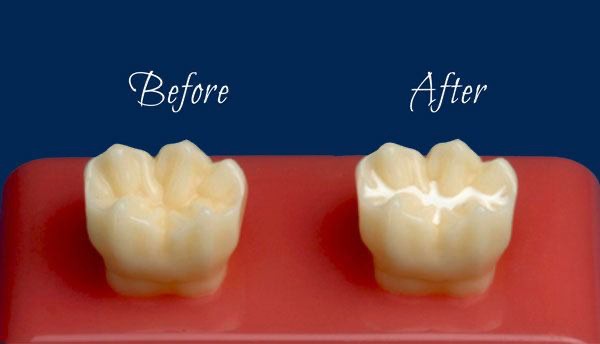 Benefits of Dental Sealants
There are countless benefits when dental sealants are placed by an experienced dentist such as those at Nuttall Smile. The main advantages of using the dental appliance includes:
Restores tooth function: If you have pits or grooves in your teeth, dental sealants will close them. This way, you can grind or chew food with sheer simplicity. You don't have to worry about indigestion since the sealants will help you chew accordingly.
Prevent plaque build-up: Food particles that accumulate on teeth lead to plaque build-up among children. Sealing molars and premolars smooth out the teeth surface, making it easy to brush them. Once you get dental sealants, you can remove the sticky food with typical oral hygiene.
Keep oral diseases at bay: With dental sealants, oral diseases such as gingivitis and tooth decay won't affect you. - Periodontitis and tooth enamel destruction will be a thing of the past. Your oral health will be excellent at all times.
Painless: We apply dental sealants for kids quickly, and you won't feel any pain or discomfort. Thus, there is no need to feel anxious since the process is utterly painless. Once we complete the process, you can eat and resume your regular routine.
Cost-saving: Dental sealants will help you save money since we apply it at an early age. You will cut costs on dental appliances that need you to treat three or more teeth with cavities.
Time-effective: Applying a cavity sealant takes less than an hour. After that, you only need to come for visits to ensure that it's in excellent condition. Plus, it will save you from time-consuming procedures in the future. Our goal is to protect your teeth so that you won't experience long processes due to damaged dentition.
Long-lasting: Typically, dental sealants can last for quite a long time. You only need to brush and floss regularly to boost your oral health. You will be free from tooth decay and gum diseases as well.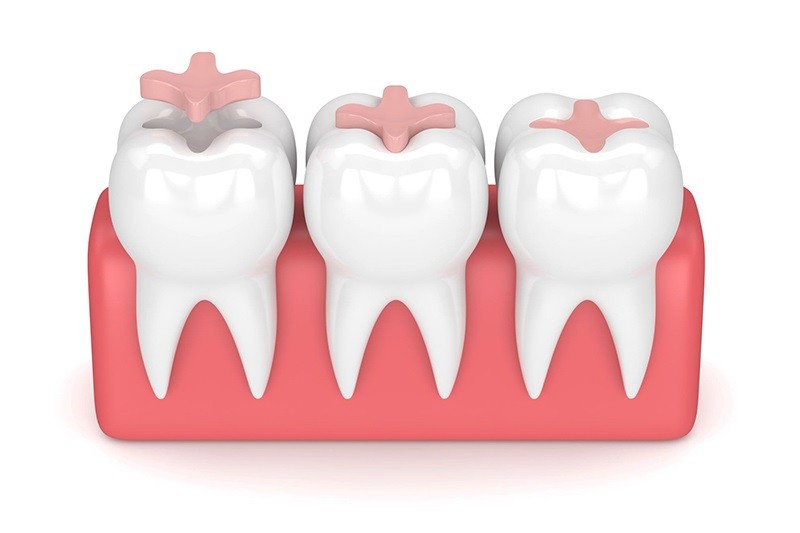 Types of Sealants
Dental sealants are applied to the occlusal surfaces of teeth. The application forms a physical barrier over the surface of the tooth to prevent surface pits or fissures from developing. Sealant materials used for the preventative treatment are broken down into two categories: glass and resin.
Dental Sealants in Auburn, WA
Sealants are a powerful way to protect teeth from decay and keep a healthy smile. Dr. Nuttall offers dental sealants in Auburn, Washington, to help protect your teeth from cavities and decay. We can apply dental sealants in just one short, comfortable visit to our practice.
To learn more about dental sealants, and how our team can keep your smile in good health, call (253) 544-5501 to make your appointment with our experienced dentist at Nuttall Smiles.
Frequently Asked Questions