If your smile is suffering because of missing teeth, it is important to seek a dental restoration treatment as soon as you can. This is important as missing teeth don't just make your smile look less appealing, they can have consequences on the overall functionality of your mouth as well.
What are Dental Bridges?
A dental bridge is used to replace missing teeth to restore the smile's appearance and functionality of the mouth. The appliance can be used for a singular tooth or multiple teeth. It's made to fit into the open space alongside natural teeth for a seamless appearance. Dental bridges are used as an alternative to partial dentures.
The bridge can be made up of gold, alloy, porcelain or other materials. Porcelain is the material used most often as it more easily matches the coloring of the natural teeth. Dr. Kent Nuttall and associates at Nuttall Smiles are happy to share some insight into the benefits of dental bridges for our patients in Auburn, Washington, who are struggling with missing teeth.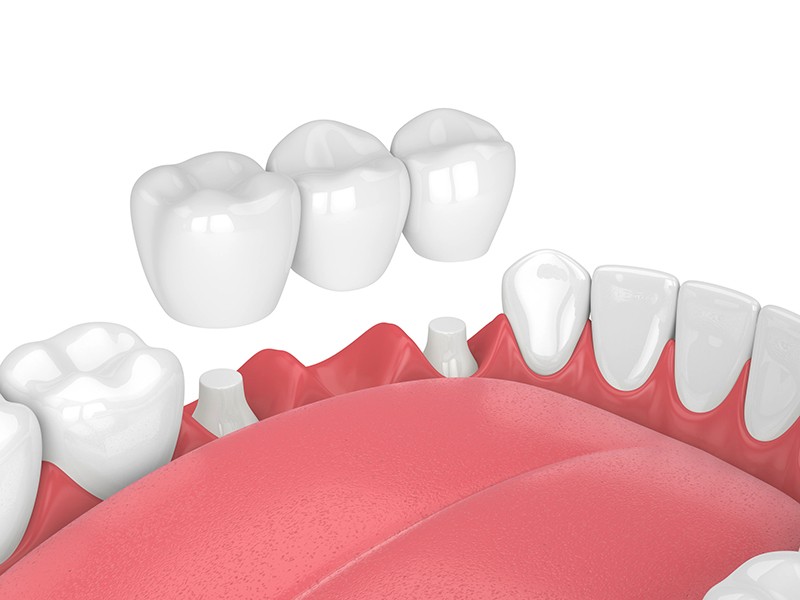 What Happens When Teeth Go Missing?
Teeth can fall out either by age, illness, or injury. When that happens it can create these difficulties:
Appearance suffers
Speech is altered
Bite is affected causing other problems like temporomandibular joint disorder (TMJ)
Risk for gum disease increases
Remaining teeth become misaligned
A dental bridge is a preventative measure to keep the above conditions from occurring. Once the appliances are securely fit inside the mouth they can renew the smile and become a permanent restoration for speaking and chewing.
Types of Dental Bridges
The artificial teeth which are used with dental bridges are referred to as pontics. Each missing tooth will have a pontic created for it which is used to close up the gap in the gums next. The intent is for the pontic to look similar to the natural teeth in shape and size.
The four primary types of dental bridges are:
Fixed bridge: This is a traditional bridge style and the most common type used. It includes crowns set on either side of the pontic for stability.
Maryland dental bridge or resin-bonded bridge: Most commonly used when the front teeth need to be replaced. Rather than using crowns, these types of bridges use porcelain or metal frameworks bonded to the back of the teeth with what's known as "wings."
Implant-supported bridge: This is when an implant for each missing tooth is embedded into the jawbone through a surgical procedure. Once that is complete, the bridge containing the needed pontics are placed over them in a later procedure.
Cantilever bridge: This is a rare type of bridge that is used only when one side of the mouth contains a gap. Pontic(s) are anchored by a single crown onto the natural tooth present.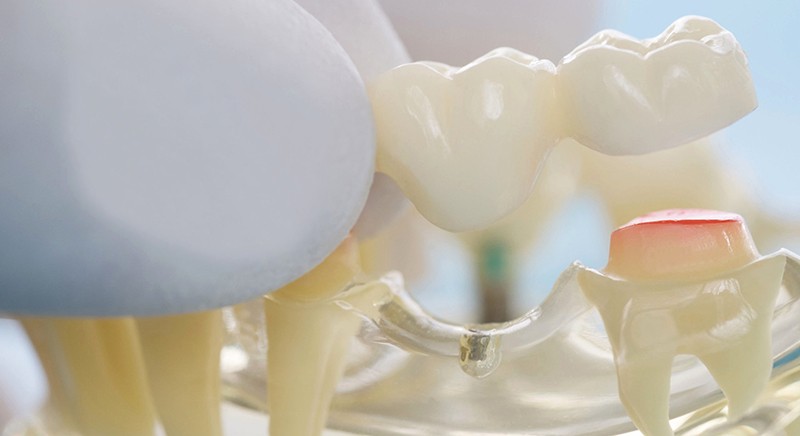 Dental Bridge Auburn Washington
While dental implants, partial dentures, and dental bridges can all effectively restore your smile's function and appearance, depending on your situation and your needs, a dental bridge might be the ideal solution for you.
Would you like more information on how dental bridges can help you? Please give our Nuttall Smiles team a call at (253) 939-0700 in Auburn, Washington, today. Dr. Kent Nuttall looks forward to helping you restore the healthy smile you deserve!
Frequently Asked Questions