When you need to replace your missing teeth, our experienced dentist can provide you with a dental implant. Implants mimic your natural teeth, not only restoring your smile, but also preventing further bone deterioration and giving you back your ability to chew and speak with ease. Call Nuttall Smiles at (253) 544-5501 to schedule your consultation with Dr. Nuttall, and to learn more about the benefits of dental implants in Auburn, Washington.
What are Dental Implants?
Dental implants are lasting, stable tooth applications that can be used to replace one or several missing teeth. Complete arches of teeth can also be replaced using dental implants. The procedure starts with a titanium implant post that is surgically placed into the jawbone. It replaces the missing tooth root and ensures that your dental restoration is stable.
After Care for Dental Implants
A period of healing is then often required to allow the bone to begin to bond with the biocompatible post. Following this healing period, our dentist will place the dental implant restoration, or replacement tooth, which fits on top of the implant post. Depending on which teeth are missing and your personal dental needs, your implant restoration might be a dental crown, dental bridge, or a complete or partial denture. Each dental implant restoration is custom made to fit your smile comfortably and aesthetically.
When are Dental Implants Used?
If a tooth is lost due to injury, disease, or age it can cause further dental complications. Rapid bone loss, defective speech and disrupted chewing patterns can all result from tooth loss and cause discomfort. Replacing a lost tooth using dental implants can restore the patient's smile and improve the health of the mouth.
Benefits of Dental Implants
Dental implants have been shown to improve the health, confidence, and quality of life for the patient that gets them. However, it should be noted that some complications may occur. Implant failure is the most common complication. This is when the implant becomes loose and another surgical procedure is needed to fix or replace it.
The benefits of dental implants are many and they include:
Restores proper chewing ability
Restores cosmetic appearance
Helps keep the jawbone stable after bone loss
Preserves the health of the surrounding bone and gums
Helps keep adjacent teeth stable
Improves confidence and quality of life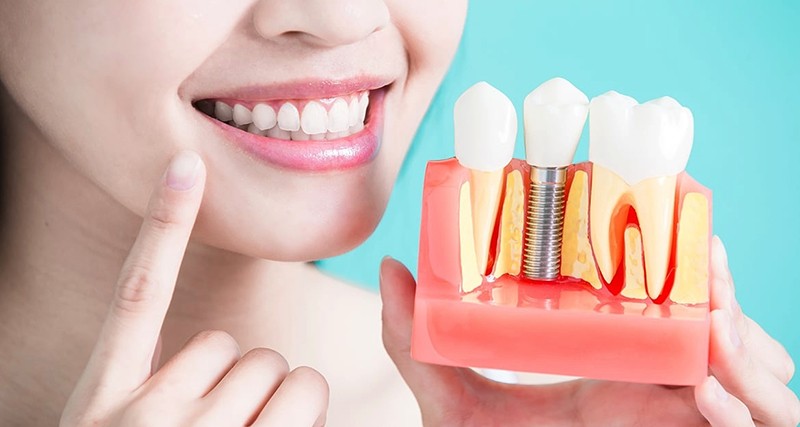 Dental Implants near Auburn Washington
Replacing a missing tooth can restore your smile to optimal health, function and appearance. A dental implant is a great option for restoring your smile because the implant is designed to look, function and feel just like your natural teeth, and with proper care, it can last a lifetime. For more information about the benefits of implant dentistry and to schedule your implant consultation, please call or visit us soon.
Frequently Asked Questions