A person's smile is a feature that lets them feel confident. When the teeth aren't at their best it can create further issues including lack of esteem. A dental veneer can make improvements that enhance a smile by addressing a variety of physical and aesthetic problems disrupting the balance of the teeth.
What are Dental Veneers?
Dental veneers are very thin shells, typically made of porcelain or resin, that are bonded to the front of your teeth to enhance the beauty of your smile. Our dentist may recommend dental veneers to correct several types of smile imperfections.
Porcelain veneers are an excellent choice for enhancing your smile because the color and translucency of porcelain is a great match for the natural appearance of tooth enamel. Porcelain is stain resistant as well, so your smile will stay bright for years to come. Resin veneers can also be matched to your natural tooth color. With dental veneers, you can achieve a beautiful, natural-looking smile that you will love to show off.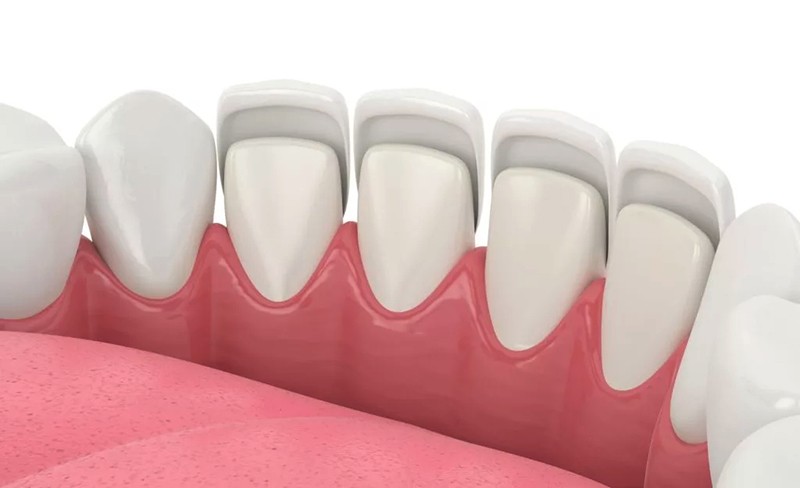 When are Dental Veneers used?
Our dentist may recommend dental veneers if you would like to improve the appearance of your smile. Custom-made veneers can be used for just one tooth or for your entire smile. We may suggest veneers to:
Close large spaces and gaps between teeth
Whiten teeth that are severely stained or discolored
Improve the appearance of irregularly shaped teeth
Correct slightly crooked teeth
Restore teeth that are broken, chipped, worn or fractured
We invite you to call or visit our office today to learn more about custom dental veneers and how we can enhance your smile. We look forward to hearing from you!
What are the different types of veneers?
The most common type of dental veneer are made from one of the following:
Porcelain veneers
Composite resin veneers
No-prep veneers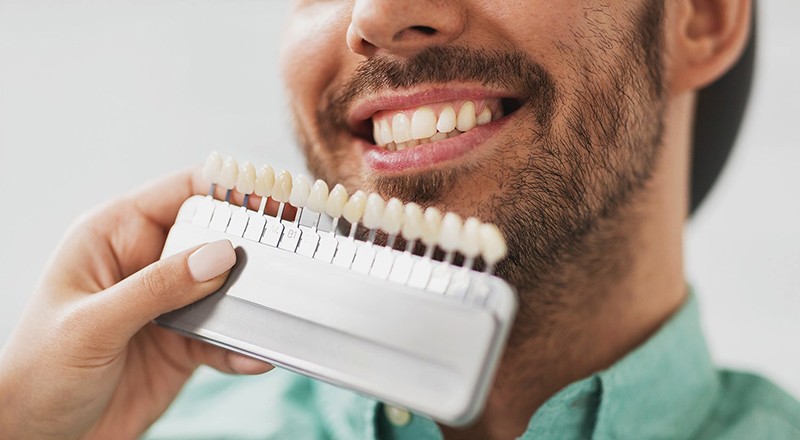 How to Care for New Veneers
The recovery process for veneers doesn't take the same amount of time as other dental procedures. Once the veneers are placed you can return to your normal daily routines. While eating, you can chew normally but remain observant of the anesthetic while it is wearing off. In some cases, the veneers may feel rough in spots directly after placement. They will wear down after several days.
Traditional porcelain veneers can last 10 years or more with proper care. No-prep veneers last between 5 to 7 years. Taking the following precautions can increase the lifespan of your new veneers.
Don't chew on hard objects like ice or foreign objects such as pens
Never use your teeth to open packaging
Chew harder foods with back teeth only
Consider a mouth guard if you grind or clench your teeth during sleep
Wear a mouthguard during sports
Dental Veneers in Auburn Washington
Dr. Nuttall can provide you with dental veneers to cover and correct the flaws in your teeth and help you achieve a picture-perfect smile! This cosmetic treatment can produce dramatic improvements to your smile, and even helps to improve your oral health. We invite you to call Nuttall Smiles at (253) 544-5501 to schedule your consultation with our talented dentist and to learn more about dental veneers in Auburn, Washington.
Frequently Asked Questions