Many patients have sensitive teeth and gums or very low pain thresholds. This can make it difficult for them to undergo any dental procedure. The same applies to patients who may have a phobia of visiting a dentist, find it hard to sit still for hours at a time or experience extreme anxiety.
In such cases, sedation dentistry may be required to help them feel more at ease and peacefully finish their dental treatment.
Full Sedation Dentist Near Auburn, WA
Sedation dentistry refers to treatments that require sedatives to reduce pain, relieve anxiety, and create a more comfortable environment for dental patients. Sedation dentistry is often used during extended or more painful dental procedures.
The dentists and staff at Nuttall Smiles offer customizable and safe sedation dentistry services for any patient who may request or need it. We offer different sedation options to ensure all patients are comfortable not only with the procedure but with the type of sedative administered to them.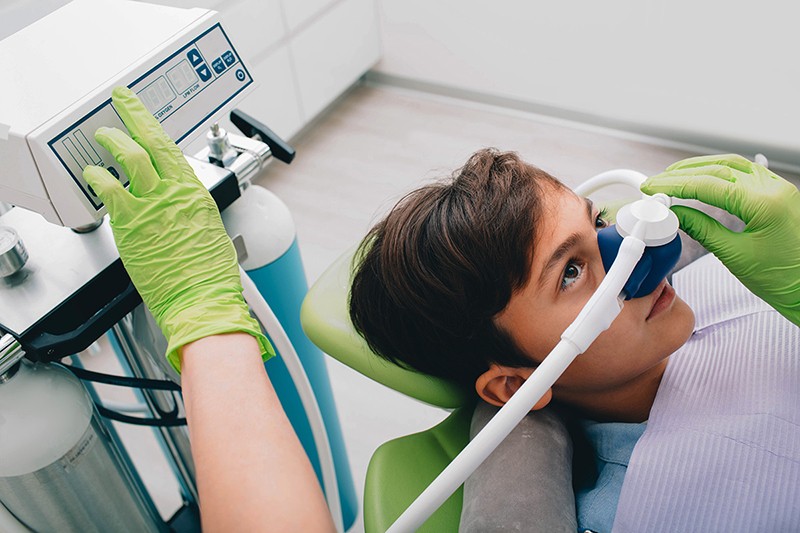 Types of Sedation Used in Dentistry
There are different types of sedatives used for dental patients. The type of sedative used depends on the patient's age, health conditions, pain tolerance, and the dental procedure they will be getting. The sedatives used in sedation dentistry range from mild to deep sedation.
The three most common types of sedation dentistry are the following:
Nitrous oxide. This is also commonly referred to as "laughing gas." It is the mildest and least invasive sedative. It is administered through inhalation and only needs a few moments to take effect. It wears off quickly as well. This is commonly used for pediatric dentistry.
Oral sedation. This is a mild to moderate sedation. It can be used on older children and young adults. It is administered via a prescription pill and often requires patients to fast for several hours before the procedure.
IV sedation. IV or intravenous sedation dentistry is considered deep sedation. As the name suggests, it is administered via an intravenous line attached to the patient's arm. It takes effect quickly but may create a long period of amnesia after the procedure.
None of these three types of sedation dentistry put the patient under or to sleep.
Patients are often fully awake yet highly relaxed after receiving mild or minimal sedation. Moderate sedation may cause patients to be sleepy and slur their words but remain conscious. Patients under deep sedation may feel at the edge of sleeping though many remain awake.
Sedation vs. General Anesthesia
In certain cases, a dentist may decide that a patient or procedure requires general anesthesia. However, general anesthesia is not considered sedation dentistry.
General anesthesia induces patients to fall asleep soundly throughout the entire dental procedure. Meanwhile, sedation dentistry does not put patients to sleep. It only makes them more relaxed, less aware of their surroundings, and sleepy. Moreover, only qualified and licensed anesthesia professionals are allowed to administer general anesthesia. This is often done through an IV line.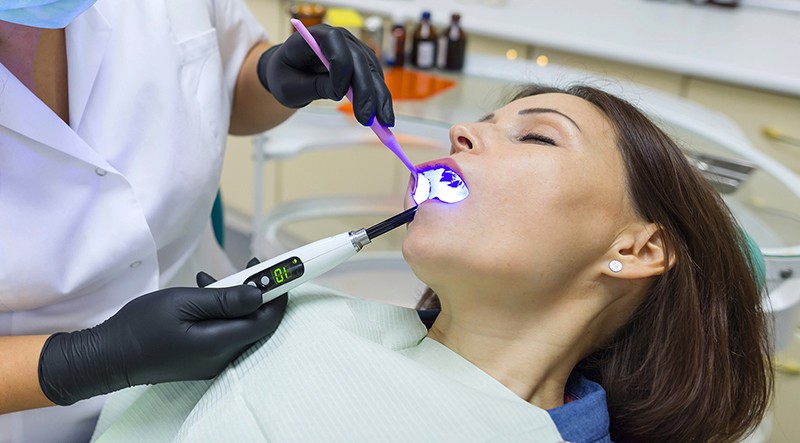 Patients Who May Need Sedation Dentistry
Sedation dentistry is generally used for extended or extremely painful dental procedures. It is often recommended for patients who have or experience the following:
A low pain tolerance or threshold
Deep-rooted dentophobia or fear of dentists
Anxiety or panic attacks
A bad gag reflex
A hard time sitting still
Highly sensitive teeth and/or gums
Best Sedation Dentist in Auburn, WA
Nuttall Smiles is a comprehensive dental clinic that employs full sedation dentists in Auburn, WA. We provide safe sedation dentistry to adults, young adults, and children.
Our dental care team is always ready and willing to assist patients in all their dental care needs. For any questions regarding sedation dentistry or to book an appointment, you may call us at (253) 544-5501 or visit our dental clinic.