Nuttall Smiles is a mercury-free practice. When you visit our dentist for a dental filling, we use only composite (tooth-colored) materials to provide your restoration, ensuring that you can enjoy a beautiful, natural-looking smile for years to come. We invite you to call us at (253) 544-5501 to make your appointment with Dr. Nuttall, and to learn more about composite dental fillings in Auburn, Washington.
What is a dental filling?
A dental filling is a restoration used to repair minor to moderate tooth damage. We may recommend a filling if a tooth has been damaged by decay (for example, if it has a cavity) or suffers from minor fracturing or chipping. The dental filling is used to restore the tooth to its original structure and function, and return your smile to good health. There are two main types of dental fillings available: amalgam fillings and composite fillings.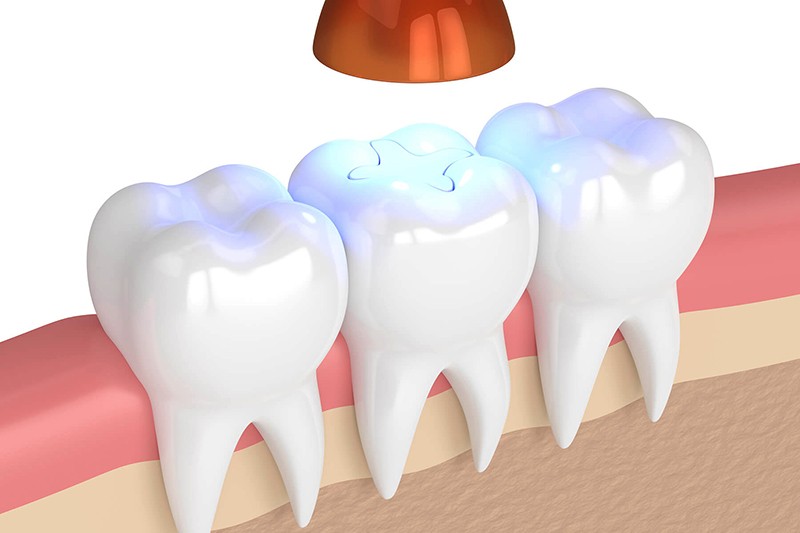 What is the procedure for dental fillings?
The process for placing a dental filling requires just one comfortable visit to our office. Our dentist will first remove the decayed and damaged portion of the tooth, then clean it to remove all traces of decay. We then fill the area with the filling material and shape it to match your tooth's shape. Finally, the filling is hardened by our dentist for a lasting restoration.
Which type of filling is best?
Choosing the right type of dental filling will depend on the unique needs of your teeth. For example, the extent of the repair and the location of the cavity will be considered. Also, if the patient has any allergies to filling materials. These are the most common types of fillings used:
Gold fillings - made to order and cemented into the tooth. Gold inlays are durable and last over 20 years. Because of their quality, gold fillings are often the most expensive choice.
Amalgam (silver) fillings - a relatively inexpensive choice with good resistance to wear. However, due to the darker color they aren't recommended for highly visible areas.
Composite resins - these look more like natural teeth. Composites aren't as durable as other filling types so they won't last as long.
Porcelain fillings - also called inlays or onlays. These fillings are made to match your tooth coloring and then bonded to the tooth. They cost similar to gold fillings.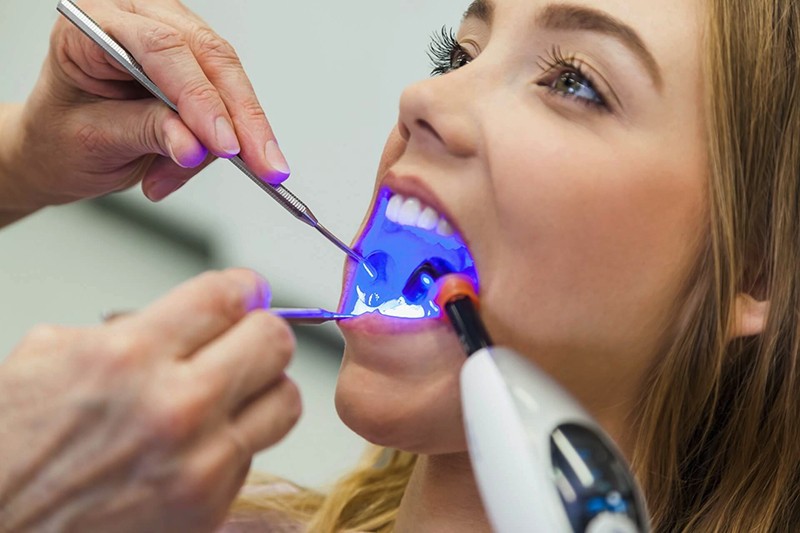 What's it like after getting a filling?
After the filling is placed, some sensations can be felt in the tooth but they won't last longer than 24 hours. An example of symptoms would be a sensitivity to pressure, air, or cold foods on the filled tooth and surrounding gums. However, if there is immediate pain or pressure when biting down, the filling may need to be resized.
While uncommon, some patients may feel prolonged sensitivity after two weeks. Some reasons might include the filling material needs to be switched out, a base needs to be added or in extreme cases, your dentist might recommend a root canal treatment. Most symptoms either go away by themselves or a second visit to the dentist corrects the discomfort.
Dental fillings in Auburn Washington
If one of your teeth is decayed or damaged, a dental filling may be a great choice for restoring your oral health and function. We invite you to call or visit us today to learn more about dental fillings and schedule your next appointment with our dentist and team. You can feel confident about the process and what to expect from your appointment. We look forward to caring for your smile!