If you're interested in restoring your teeth to a brighter appearance, teeth whitening might be the option for you. Our dentist in Auburn, Washington works closely with you to determine the best course of treatment to achieve the whitening look you desire. To learn more about how professional teeth whitening can benefit your smile, call our offices today at (253) 544-5501 to schedule your appointment with Dr. Nuttall.
What is Teeth Whitening?
Teeth whitening is a simple, cosmetic dental procedure used to effectively brighten dull teeth. In just one visit, the teeth whitening treatment can provide noticeable results that enhance your smile. Our professional teeth whitening treatments are done using a powerful whitening gel applied in a safe manner to the surface of the teeth. The gel must remain on for the predetermined length of time under a specialized blue light. Once removed, the appearance of stains, discoloration or yellowing on the tooth enamel is lightened. Teeth whitening is done in-office for best results, however take-home systems are also available.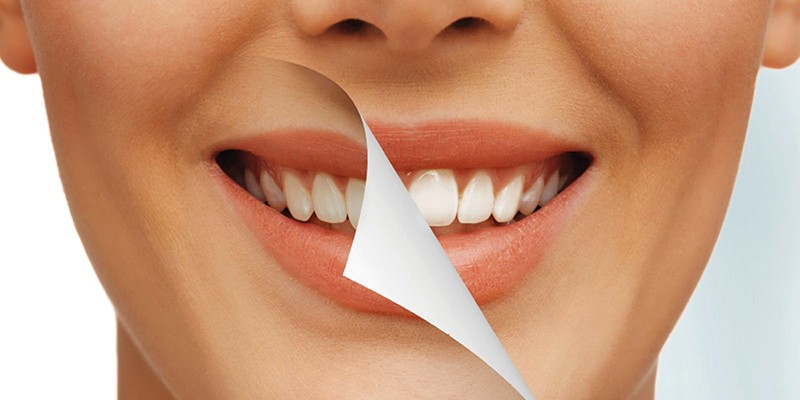 What Does Tooth Whitening Help?
Professional teeth whitening is used to lighten stained and discolored tooth enamel caused by factors like:
Aging
Illness
Poor dental hygiene
Consumption of staining foods such as wine or coffee
Smoking and other forms of tobacco use
Certain medications
Fluorosis
What to Expect With Professional Teeth Whitening
A professional, in-office teeth whitening session isn't complicated but requires skilled hands to ensure success. Most procedures can last anywhere from 60 to 90 minutes total. There are several steps to take before and during an in-office whitening:
Before the treatment begins, the dentist will make a record of the current shade of your teeth.
Next, the teeth are polished to remove any lingering surface plaque.
Retractors are often used to keep the lips, cheeks, and tongue from touching the whitening solution.
A is placed along the gumline to keep it from being exposed to the solution.
The treatment begins by coating the front surface of the teeth in the whitening solution made up of either hydrogen peroxide or carbamide peroxide as the bleaching agent.
Once applied, the solution is left on under a curing light or laser which activates the peroxide bleaching agent. - The solution must sit for 30 to 60 minutes.
Once the optimum shade of white has been reached, the teeth are then rinsed.
If there is any tooth sensitivity, a fluoride application can be used to calm the effects.
Additional visits might be needed to reach the desired shade.
Once the treatment is complete, you should avoid consuming foods or beverages with a high level of pigment for at least 24 hours. Smoking or other tobacco should also be avoided.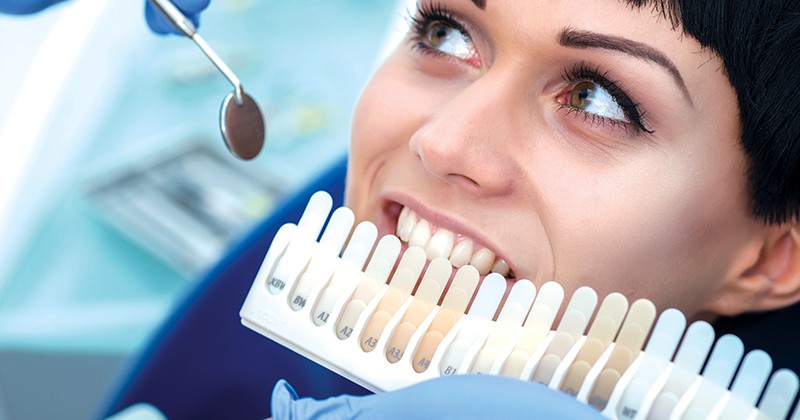 Teeth Whitening Dentist in Auburn WA
If you want to brighten your teeth and your smile, our dentist can provide you with a professional whitening treatment at Nuttall Smiles. We also offer the Contrast take-home whitening system that works to restore a brilliant white shine to your teeth in only 7-10 days. Call us today at (253) 544-5501 to learn more about teeth whitening in Auburn, Washington, and to schedule your appointment with Dr. Nuttall.
Frequently Asked Questions